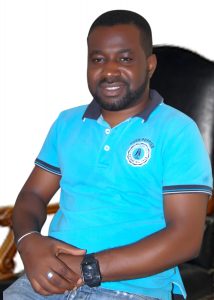 BABAJIDE ARIMORO
Head Innovation and Strategy
He is a Business Process Engineer with progressive experience and responsibility spanning over 10 years in Recruitment, Training, Performance Management Consulting, Outsourcing and Business Operations General Administrative functions.
He holds a Bachelor of Science degree in Business Administration from Babcock University. He also, possesses a master degree in Management of Strategic Human Resources from University of Glamorgan Cardiff UK. He is an Associate of the Chartered Institute of Personnel Management of Nigeria (CIPM) and Institute of Leadership and Management UK (ILM UK).
He has undergone diverse management trainings in Nigeria and UK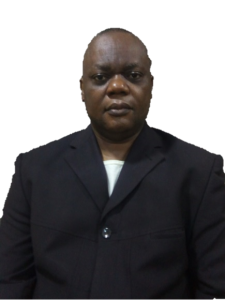 ISAAC JOHN UDOIDUA
He passed his Secondary School Certificate in, thereafter he left for USSR where he obtained M.Sc (Mechanical Engineering) from Patrice Lumumba People's Friendship University, Moscow, USSR in 1988.
He joined Nigerian Foundries Limited in 1990 as a Management Trainee. He became a Manager In 1992 after having completed the NFL Management Trainee Programmed successfully.
Mr. Udoidua is a professionally qualified Engineer duly registered with Nigerian Society of Engineers (NSE) and Council for the Registration of Engineers in Nigeria (COREN) and has vast experience in Foundry Technology. He is currently the Plant Manager of Nigerian Foundries.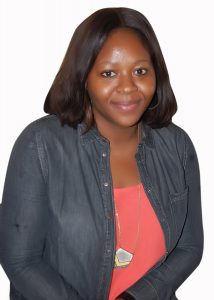 JESSICA OCHUKO ERHUVWU
Head Human Resources and Administration
She is a Human Resource Professional with progressive experience and responsibility spanning over 6 years in Human Resource and Administrative functions.
She holds a Bachelor of Science degree in Human Resource Management from the University of Ghana. She also, possesses a master degree in Organizational Studies and International Human Resource Management from the University of Essex, England.
She has undergone diverse trainings in HR Audit, Business Etiquette, and Strategic Human Resource.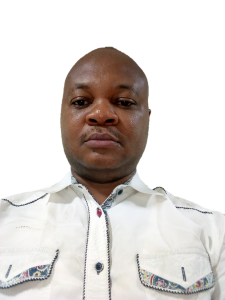 CHARLES ENANG
He obtained a degree in Applied Chemistry (B.Sc) from University of Uyo, Akwa Ibom State in 1997. He is a Professional Member, Institute of Chartered Chemist of Nigeria (ICCON).
He joined Nigerian Foundries Limited in 1999 as a Management Trainee; he is presently the Quality Control Manager.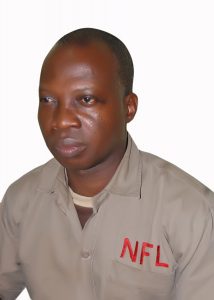 MOSES OJEDIRAN
He obtained a Certificate in Pattern Making from Railway Technical School in 1986. He holds Certificate in pattern Making from City & Guild of London between 1986 and 1991. During the same period, he obtained a Training Certificate from D.M. Foundries Limited, Gloucestershire, England.
He worked and acquired experience in pattern making with the Nigerian Railway Corporation, Nigerian Machine Tools Limited, Oshogbo and D.M. Foundries Limited before joining Nigerian Foundries Limited in 1993 as a Supervisor in Pattern Making Section. He is an Associate Member of Institute of Foundrymen (AMIBF) and also a member of Foundry Association of Nigeria (FAN).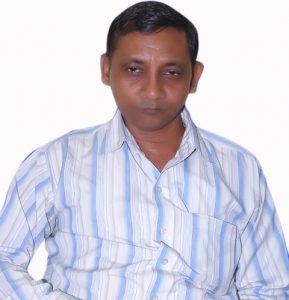 ROUT HADIBANDHU
He graduated from Utkal University, Bhubaneswar in 1989, he was trained as a Mechanical Draughtsman at N.C.V.T., New Delhi graduating in 1991. He worked as Draughtsman in M/s Jyoti Steel Castings Ltd. (India), worked as Design & Site Supervisor at Smith Udyog (India). He has had more than 14 years' experience as Draughtsman in Foundry and Steel Industries. He is an Indian National.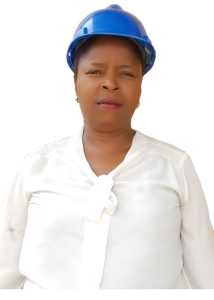 ADELEKAN OLUSOLA (MRS.)
Health Safety & Environment Manager
Obtained a Higher National Diploma in Chemistry from Yaba College of Technology, Yaba Lagos and graduated with upper credit in 1992. She also has an MBA (Mgt. Tech) from University of Lagos, 2006. She has worked as Environmental Chemist, Environmental Manager as well as Safety & Environmental Manager in other firms before joining Nigerian Foundries Group in 2008 as HSE Officer.
She is a Member of the Nigerian Institution of Science and Technologist (NIST), Associate Member of the Nigerian Environmental Society (NES), Member of Nigerian Red Cross Society (Lagos State Branch) & Executive member of National Industrial Safety Council of Nigeria (NISCN)-Ogun State branch. She has attended numerous trainings and seminars on Health, Safety & Environment.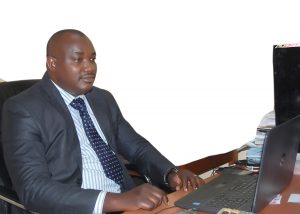 SUNDAY ADEYEMO
He attended Osun State Polytechnic, Iree and obtained HND in Accounting (Upper Credit) in 1998. He joined Nigerian Foundries Limited as a Management Trainee in 1999 which he subsequently completed. He has served in various managerial capacities in the Group of companies and currently the Chief Accountant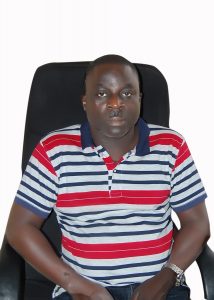 'YEMI TAIWO
Information Technology Manager
He is a graduate of Computer Science and holds a Master's Degree in Business Administration.  He joined the company as Information Technology Manager in January 2001.  He has over 20 years managerial experience and has previously worked in a large manufacturing company and in consultancy.  He has vast experience in the management of IT platforms and is vast in the areas of system design, development, analysis and programming. He has participated in several professional seminars, workshops and symposia.  He is a member of Computer Association of Nigeria (COAN).
UDOKA UDI (MRS.)
She obtained a B.Sc (Hons) Degree in Industrial Chemistry from University of Nigeria, Nsukka in 1997. She joined
Nigerian Foundries Ltd as a Management Trainee in 1999 and was confirmed
Manager in 2001. She rose from Commercial Manager to become the Head, Commercial in March, 2012.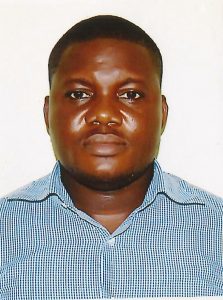 JUSTIN AGU
Corporate Affairs/Nigerian Content Development Manager
He holds a Bachelor of Science degree in Economics and Statistics from University of Benin, Nigeria. An Associate Member, Nigerian Institute of Management (ANIM), he has a Professional Diploma in HRM and Associate Member, Chartered Institute of Personnel Management (ACIPM), Member, Institute of Leadership and Management (ILM) UK.
He joined the company as a Supervisor in 2010, and has been involved in, and coordinated several projects within the group, gaining experience in various sections ranging from HRM/training, ISO 9001 Quality Management System, Oil & Gas Project Documentation, Export Logistics, Costing, ERP systems, Manufacturing Process etc.
He has taken part in several capacity development programmes which includes: Leadership and Management (Lagos Business School), Entrepreneurship Management (African Management Institute, Kenya), Business Process Improvement & Project Management (PMBOK guide) (PM Tutor, Lagos) to mention a few.
He is the Secretary of Manufacturers Association of Nigeria, Local Content Group (MANLOC Group) and presently our focal person on Nigerian Content and Corporate Affairs.