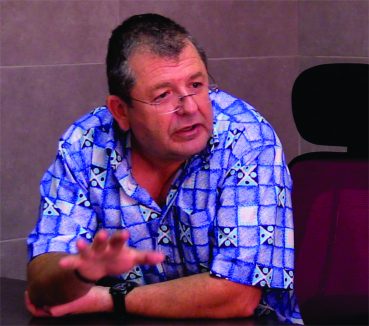 VASSILY OYE BARBEROPOULOS
He was born in Lagos, Nigeria in 1962 and went to Grange School at Ikeja. He graduated from Athens College in 1981 and obtained a Bachelor Degree in Economics/History in 1985 from Rollins College Florida, USA. He joined the family business, Industrial Applications (Nigeria) Limited from 1985 to 1987 and in 1988, he obtained a MBA in International Management from American Graduate School of International Management, Thunderbird, Phoenix, Arizona, USA. He came back to Nigeria and worked in the family business till today. He is presently the Managing Director of the company and a 2nd generation Nigerian.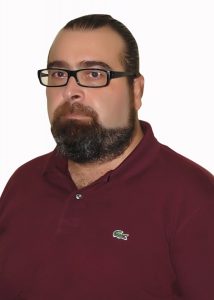 NICHOLAS BARBEROPOULOS
He graduated from High School in Thessaloniki in 1994. From there he did his Army Service for 18 months in border patrol special forces. In 1998, he enrolled in Coventry Technical College where he acquired the City & Guilds Certificates on Foundry, Machine Shop and Pattern Making. In 1999, he was admitted into the University of Northern Iowa (UNI) in United States of America, where he did studies Industrial Materials and Processes in 2005. He came to Nigeria and joined Nigerian Foundries Limited in January 2006. He is presently Deputy Managing Director of the Company and a Canadian.
BABAGANA MUSTAPHA GASHI
He holds a Bachelor of Arts Degree in Management Studies, an Advance Certificate in Management, Post Graduate Diploma in Management Studies, Post Graduate Diploma in Co-op Management, HND in Human Resources and Masters Degree in International Affairs.  He is a seasoned banker with years of experience in various banks including Afribank Nigeria Plc, International Trust Bank Plc, and NUB International Bank Nigeria Limited.  He joined Nigerian Foundries Limited in October, 2004.  He is a Nigerian.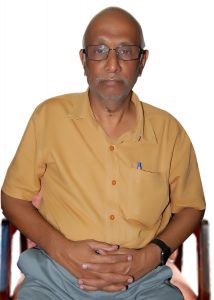 DR. ARUN RAO
Dr. Arun Rao, holds PhD in Foundry Metallurgy from Indian Institute of science 1983, a M.E. in Metallurgy from the same Institute 1979, B.E in Metallurgy from College of Engineering, Pune 1976; He has had 30 years of experience in the Foundry industry with technical competencies in Metallurgy, Forging, Heat Treatment, Physical Metallurgy, Structure Property Correlation, Mechanical Testing of Metals, Failure Analysis and a Specialist in Ductile Iron and steel Castings.
He is a professional Member of American Foundry Society (AFS) and round table member of professional engineers group Eng-tips. He is an Indian National.