THE COMPANY
NFL was started in 1969, by the Barberopoulos brothers, at Ilupeju, Lagos. It was then a small grey iron foundry producing cast iron municipal castings and water pipeline fittings.
Over a fifty years of excellence, the Company has become the leading foundry group in sub-Sahara which has two operational foundries, a fabrication yard and additive manufacturing facilities.
Throughout the fifty year period, after eight expansions, the NFL Group has repositioned itself from a casting business into a total solutions enterprise. This it achieved by using innovative technology to cut costs, streamlining its operations, speeding up innovation cycles and entering into new ventures with foreign companies.
The ferrous and non-ferrous foundries have installed capacities respectively of 8,500 and 3,500 metric tons per annum. The Group's complex is located on 56 acres of land at Sango-Otta, Ogun State, Nigeria.

Today, NFL produces castings ranging from 0.5kg up to 10 tons per single piece. Our ongoing Titan Expansion project will be completed by the end of 2020 and will make the NFL Group the reference point in Africa for Additive and Digital manufacturing.
A variety of industries served
Oil & Gas
Construction
Military
Mines & Mineral processing
Cement & Quarry
Agro Allied Food Processing
Steel Mills
Clay Brick Manufacturing
Glass Manufacturing
Marine & Shipping
Energy & Power
Defense
Railway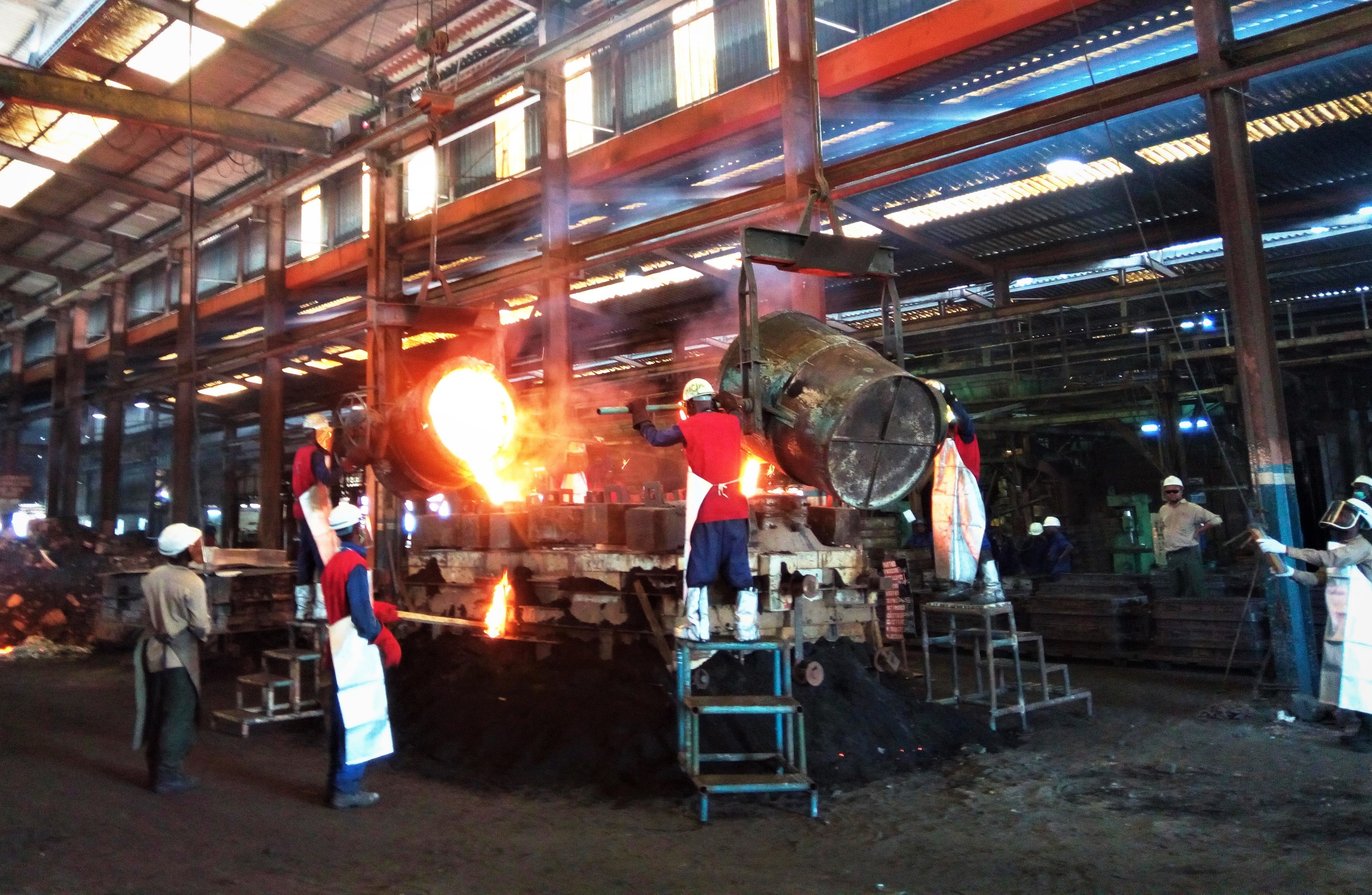 SISTER COMPANIES
Metec West Africa Ltd
It is a joint venture aluminium foundry between the promoter of NFL and Metec Group of Italy. The company was created in 2006 from local content initiative of the Federal Government of Nigeria. It produces sacrificial anodes and offers corrosion protection services to the Marine and Oil & Gas Industry. It has all major oil company accreditations.
VISIT
Indapp
Indapp is a trading company supplying goods and services to the array of clients that it's three other sister companies produce products and services for, namely :
Cement Industry
Oil and Gas Industry
Construction Industry
Quarry and Mining
Marine, Ports and Shipping
Road and transportation
In addition to the trading, Indapp is an agent/distributor for Nigeria and the Ecowas region to a number of foreign companies. Indapp is always looking to enhance its range of activities by forming strategic alliances with companies that want to be involved in the West African market.
VISIT
Herbst Software Africa Ltd
Herbst Software Africa Ltd was incorporated in 2011 with the objective to market Herbst Business Solutions to the Africa continent.
With its headquarters in Lagos, Nigeria, Herbst is setting up a network of Resellers and Partners providing off-the shelf ERP solutions for the Distribution, Manufacturing, Engineering, Quarry and Agro/food Industries.
VISIT
BEST PRACTICE MATERIALS
We provide a broad range of castings out of globally accepted and recognized materials.
Grey Irons, Ductile Irons, High Chrome Irons, Ni-Hard Steels, Moly Chrome Steels, Martensitic Steels, Stainless Steels (heat and corrosion resistant), Manganese Steels
VIEW OUR CAPABILITIES
ENERGY MANAGEMENT POLICY
Nigerian Foundries Energy Management System
Nigerian Foundries Limited, inefficient energy use & greenhouse emission regulations, has set up an energy management system to critically monitor the energy performance consumption in compliance with international requirements. The entire documentation system based on the ISO 50001 standard. The utmost responsibility of EnMS lies with our Managing director Mr. Vassily Barberopoulos. A copy of the energy policy is available on our download page.
Our energy Manager, Mr. Jimoh Sarafa, is in charge of enforcing the entire EnMS plan. He works directly with the General Works Manager, Nigerian Energy Support Programme(NESP) team, and German Federal Ministry for Economic Cooperation and Development (BMZ), European Union (EU).
DOWNLOAD ENERGY MANAGEMENT POLICY
MORE INFO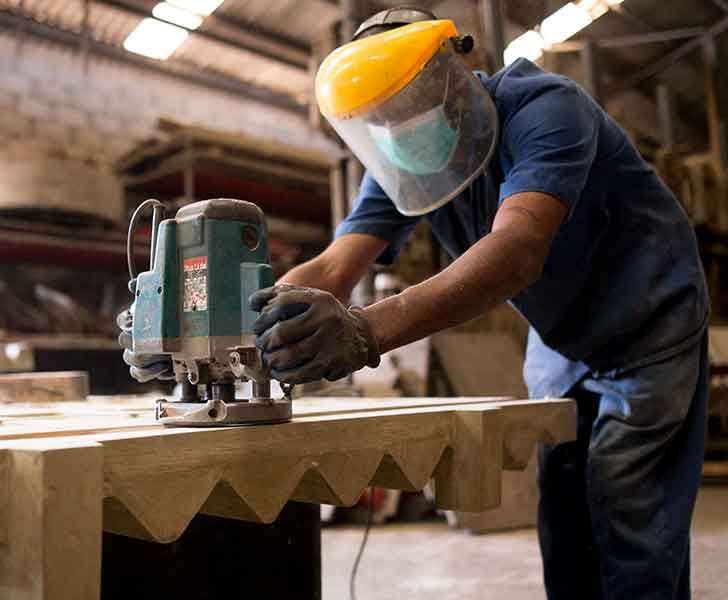 HEALTH SAFETY & ENVIRONMENT
Our International ISO certified standard health strategy leaves no mark unchecked.
Nigerian Foundries Limited, in line with its customers in the Oil & Gas Industry, takes Health Safety and Environment very seriously. Our HSE Plan clearly depicts how we enforce HSE in the company. The entire documentation system is based on ISO 14000. The utmost responsibility of HSE lies with our Managing Director Mr. Vassily Oye Barberopoulos. A copy of the HSE plan is available on our download page.
Our HSE Supervisor, Mr. Salako Akinwale is in charge of enforcing the entire HSE plan. He works closely with General Works Manager, who is directly responsible for the implementation of HSE Plan.
DOWNLOAD HSE PLAN
MORE INFO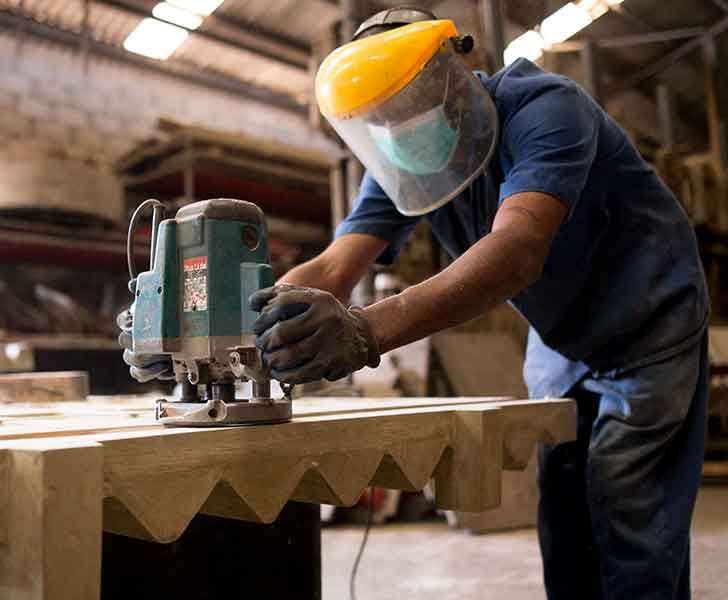 NIGERIAN LOCAL CONTENT
In April 2010 the President of Nigeria, his Excellency President Goodluck Jonathan signed the long awaited Nigerian Local Content Act. www.ncdmb.gov.ng/
The objective of the Act
Create an in-country opportunity for economic growth through the local capacity building by obliging the Oil & Gas Industry to purchase all goods and services that are made and provided locally.
To create in-country technical contribution through the partnering of foreign companies with local companies to take advantage of the opportunities offered by the Act.
The Act intends to meet its objectives over a period of some years, through the setting of bench marks.    By this way, Nigeria will be able to uplift and industrialise its economy and provide employment to its citizens. Nigerian Foundries LTD has been in the forefront of Nigerian Content from way back in 2003 when it supplied manhole covers, gratings, and weights for lifting arms to the Nigeria LNG Ltd at Bonny island    (trains 3-6), Nigeria.
NFL has taken an active role in promoting Nigeria Content through the Manufacturing Association of Nigerian(MAN)
Our Managing Director  Mr. Vassily Oye Barberopoulos is the chairman of the MAN Local Content Group. He also represents on the Nigerian Content Consultative Forum (NCCF) all Stakeholders of Materials and Manufacturing and is on the R & D Committee of NCDMB.
Furthermore, due to his expertise on Nigerian Content, he is actively engaged on various Governmental and Non-Governmental Committees and Boards.
NFL and its sister companies have a strong biase for Nigerian Content production. Mr. Vassily is willing to discuss with foreign investors on a partnership for Nigerian Content Manufacturing.
Local Content Partners